Become a Golfer Today!
Most golf programs are incomplete, however the Operation 36® Development Model is centered on playing golf and learning to shoot par (36) or better for 9 holes.
How the program works:
1. Play Your First 9 holes. Playing on the course is the best way to learn. Coaches will provide you with a 9-hole playing experience while enrolled in Op 36.
2. Learn Skills in Fun Classes. We make learning the game feel like a game! You will make friends and learn skills in fun and engaging classes. Op 36 coaches have created over a 100+ age appropriate games that will be played in class.
3. Train and Track Progress. The Op 36 Mobile App is your guide to practicing and playing golf outside of classes. All of your playing and training data is sent to your coach automatically to help guide you in your development.
The Operation 36 Curriculum – Lesson Plan
The Op 36 Curriculum is designed to guide you to accomplish your on-course goals. It consists of 12 Skills, over 6 different ranks/levels. You will be issued your first 12 goals to accomplish in the Op 36 App. We will teach and mark the goals complete when you can demonstrate the skill. When you accomplish the first rank, it will unlock 12 more goals to guide your golf development journey.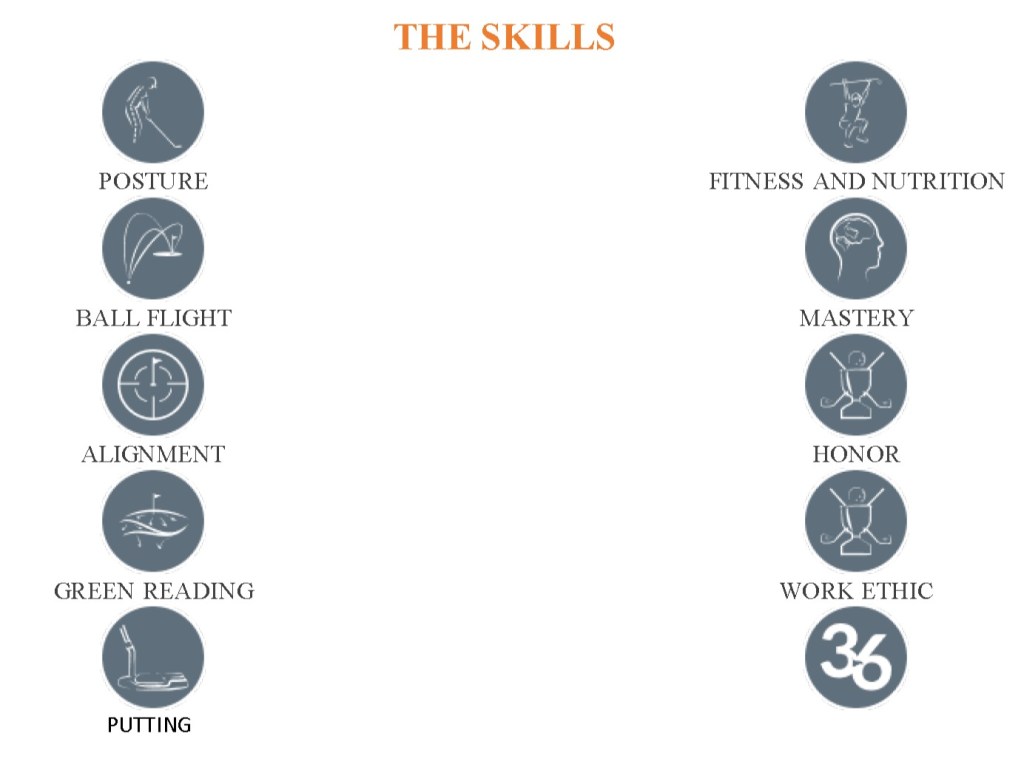 What's Included:
– Four (4) 1-hour classes
– Two (2) 9 hole playing events
– Access to the mobile app
Optional: $50 bag tag kit (this is an exclusive bag tag kit to show off skills players learn, divot tool, tees and valuables pouch)
Registration Links: