Meet our Professionals
John Hoag, PGA Teaching Professional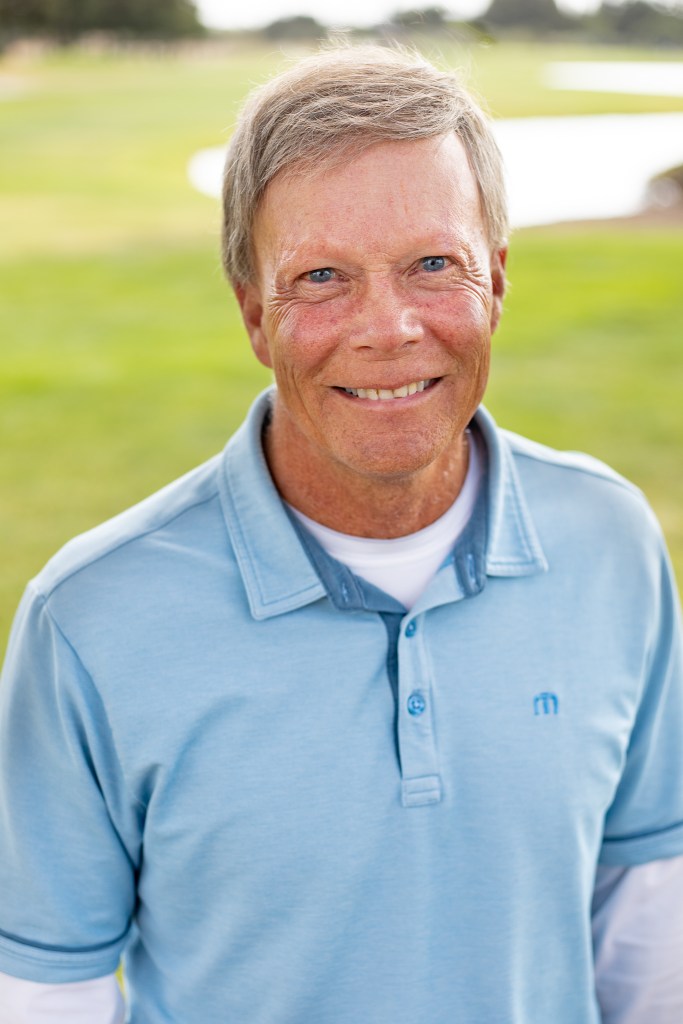 Professional Background
Since 1982, I have been teaching golf to players of many different abilities, including juniors, men, women, and seniors.  In an effort to promote the game of golf, I have always enjoyed teaching beginning golfers and junior players.  I believe that a good start helps new golfers appreciate and enjoy golf.
Prior to beginning my professional golf career, I was a member of the varsity golf team at CSU Sacramento and I competed in local amateur golf tournaments. Since turning professional in 1982, I have competed in numerous professional tournaments and, as a PGA of America golf professional, I continue to compete in the Northern California Section tournaments. In addition, I have been a member of the PGA for 30 years working as an instructor as well as managing multiple golf facilities in Northern California.
Teaching Philosophy
I am constantly trying to learn and understand the golf swing better so I can not only help my students, but also improve my golf game as well.  I have studied a variety of players and instructors, including today's greats, and teacher and players from past eras.
I always strive to work with a student's ability and talent level to help each student achieve his or her potential and have more fun playing golf.  I am very patient with everyone because I understand that learning golf can be difficult and students will progress at different rates.
My philosophy is that golf is a game, so learning should be fun and practice sessions should be enjoyable. My goal is that each student should notice improvement during their very first session and understand their golf swing better.
I am available for both private and group instruction, and I will cover all facets of the game of golf from driving, woods, irons, full swing, chipping, pitching, sand play, putting, as well as on-the-course game management.
Natalie Farahani
Natalie started playing golf on her thirteenth birthday which happened to be her first day of golf class through The First Tee of Greater Sacramento at Diamond Oaks. She completed all levels as a participant as well as playing all four years on Roseville High School's golf team. Natalie was an assistant coach for the Saint Rose Catholic Church team and had the pleasure of attending the Stanford University golf camp twice.
After graduating, Natalie continued her love for the game at The Golf Academy of America in Carlsbad, California where she received her Associate of Applied Business Degree in Golf Complex Operations and Management. While going to school she had the opportunity to continue teaching through the SCPGA Golf in Schools Program.
Natalie moved back to the Sacramento area and has been at Emerald Lakes GC since January of 2016 and proud to say she continues to grow the game day by day. She is The First Tee Level III Coach, The LPGA*USGA Girls Golf Site Coordinator, and a U.S. Kids Golf Certified Coach. Natalie looks forward to meeting all of you and to inspire your child to love golf one swing at a time!
Pat Carroll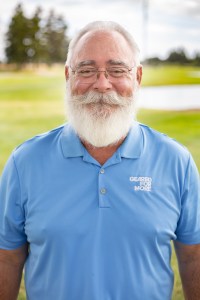 Pat is a former owner and operator of King of Clubs in Elk Grove California. He began as a Sports Coach in 1977 and has been training golfers since 2004.
Pat has coached all kinds of golfers from the raw beginner to the professional competitor. His students include the United States African American Golfer of the Year, James Reede and U.S. Curtis Cup Captain Dr. Patricia Cornett. Professional competitors include the 2012 REMAX Open World Championship, Ryan Winther and the 2013 REMAX Women's World Champion, Heather LeMaster.
His knowledge of the physics and biomechanics of the golf swing, as well as his ability to teach them, are beyond compare. Aside from his teaching achievements, he has also been ranked in the Top 100 nationally as a club fitter. Knowing how to get the right equipment into a golfer's hands is a science and a talent. Also a certified master club builder, Pat knows what it takes to perfectly fit clubs to get the most out of your swing.
Katie Hamilton, PGA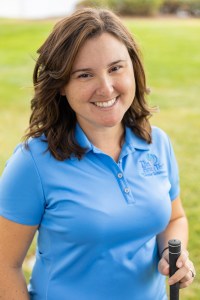 Golf is about having fun with friends and family. Katie's approach to coaching is to build lesson plans to meet the players individual goals. A player's swing can vary depending on physical ability so it's important to take all criteria into consideration when designing a lesson plan. Fundamentals are keys to the start of a good golf swing and practicing with a purpose is important when trying to achieve your dream score. Katie's goal for students is to improve their skills so they can enjoy this wonderful game all their life.
Katie uses her PGA certified in Player Development as a tool to improve all levels of players from the beginner to the mini tour level. She is also PGA HOPE certified. She explains, "Teaching veterans how to play golf in PGA HOPE is one of the most rewarding parts of coaching. It is a great way to give back to those who fought for our country." This certification allows Katie to teach golf to people with a wide range of abilities. Outside of teaching Katie is experienced with Trackman and a club fitting specialist. She has fitted with many club companies including: Ping, Taylormade, Tour Edge, Cleveland, Titleist, Mizuno, and Callaway. See you on the course!
Dave Bingham, PGA
Dave received the Super Senior Player award in 2018. He was also the points leader after competing in 12 events, winning titles in three. Dave took first place honors in Super Senior Pro-Pro 1, Super Senior Pro-Pro 3/Super MPQ, and Super Senior Pro-Pro 4/ MPQ. One might expect Bingham to compete for the Player of the Year honors; after 20 years as head professional at Valley Hi Country Club in Elf Grove, California. His free time is devoted to top level golf.
Also through his career in golf, Dave Bingham has earned the prestigious Vince Lombardi Award as Top Producer for ILT Golf Vacations, California's leading golf vacation company. Each year this ILT award is presented to an individual who has shown outstanding performance and ranked #1 amongst peer professionals.
"It's amazing that I have received an award for something I've always enjoyed doing," stated Bingham. "Traveling with members from my club on an ILT trip is always easy and enjoyable….every detail is taken care of by the ILT staff and the resorts, which seems to leave more time for golf, entertainment, and relaxation." It was an award trifecta for Bingham who also garnered ILT's 757 Award and Eagle Club Award."